PIERCING AFTER CARE
How to take care of your piercing?
The three steps to perform morning and evening for 2 weeks
Step 1: Cleaning
Clean with warm water and mild soap: Tattoo Soap
Rinse thoroughly with warm water and dry with a compress
Step 2: Disinfection
Apply the Alcohol-free Disinfectant Solution with a compress (2 weeks maximum)
Do not put the antiseptic directly on the wound
Step 3: Rinsing
Rinse thoroughly with the Saline Serum, then dry with a compress
Inflammation
Following the procedure, a slight inflammation may occur. It must be resolved quickly. If, despite your diligent care (steps 1, 2 and 3), inflammation and pain persist, come back and see us as soon as possible or contact us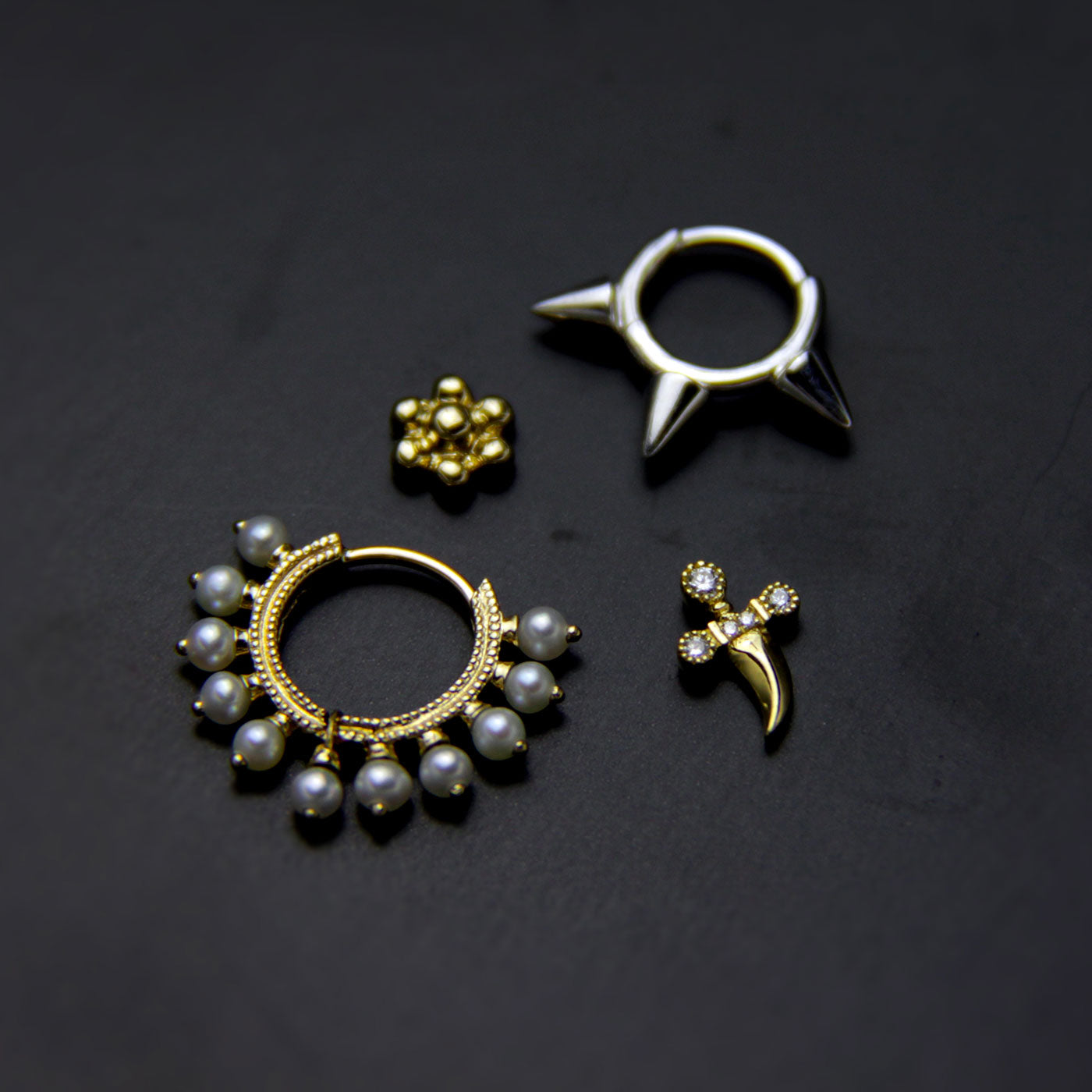 Prohibitions
● Do not play with your piercing during the day
● Avoid sleeping on your piercing
● Avoid shocks and friction
● Never remove your jewel before complete healing

AVAILABLE IN STORE
Piercing Care Kit
We provide a piercing kit available only in our Piercing studios. This kit contains Tattoo Soap soap, a disinfectant solution, saline serum and compresses.